Profile: Dave Ryan
Dave Ryan lives with his wife and three daughters in Redwood Meadows in the foothills of southern Alberta. He has extensive and diverse experience practicing law in Alberta. He has practiced law with two of Canada's largest law firms as well as a small Calgary boutique firm. Dave also holds a Juris Doctorate from the University of Calgary and is a member of the Law Society of Alberta.

Additionally Dave:
has acted as in-house counsel to a hockey equipment company
has advised the Justices of the Queen's Bench of Alberta
was a professor of law at a post-secondary institution
Why Maverick Law?
The term maverick has been used in various movies and TV shows over the years but it originates with a cattle owner who chose to walk a different path from others in his industry.
The Oxford Dictionary defines a maverick as "an unorthodox or independent-minded person."
"That's what I strive to be as a lawyer. The world has enough know-it-alls in pin stripe suits. I think there's a different way to practice law. When I practiced law at Canada's national law firms, concepts like justice, truth, client-service, integrity – they all took a back seat to billable hours. I try to take an unorthodox approach from the contemporary style of practicing law. My job is to help you achieve your goals in the most effective way possible."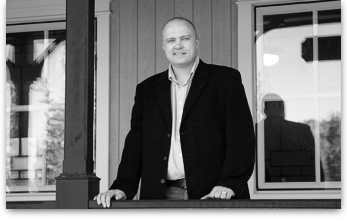 Practice Areas:
Real Estate
Litigation
Employment
Family Law
Corporate / Commercial Law
Wills & Estates
Sports & Entertainment
Intellectual Property